---
Mon 09 Oct 17

CONVENTIONS and Incentives New Zealand (CINZ) has appointed Lauren Newberry as marketing and events coordinator in Auckland.
---
Mon 09 Oct 17

ANDAZ Singapore will debut its events centre when the new hotel opens next week on 20 October.
---
Mon 09 Oct 17

WESTMINSTER Abbey has announced a partnership with Church House Westminster in London to open the 1,000-year-old landmark to business events and functions.
---
Mon 09 Oct 17

WESTERN Australia has opened a $1 million funding pool for regional events its 2018-19 Regional Events Scheme.
---
Mon 09 Oct 17

MEETINGS & Events Australia (MEA) has launched its updated Meetings Essentials online course designed to introduce the industry to a new audience.
---
Mon 09 Oct 17

THE Exhibition and Event Association of Australia (EEAA) has named three Melbourne venues to host its 2017 annual conference and awards, 28-30 November.
---
Mon 09 Oct 17

ADELAIDE has received a $24 million windfall from the recent International Astronautical Congress (IAC), the largest ever event to be staged in the city and South Australia.
---
Mon 09 Oct 17

IMEX America will open as planned in Las Vegas today, having introduced a raft of new security measures in the wake of last week's mass shooting.
---
Mon 09 Oct 17

25 - 27 OCT: ITB Asia; Marina Bay Sands, Singapore; for details and to register visit: www.itb-asia.com, 6 - 8 NOV: World Travel Market (WTM) 2017; ExCel London1; register to attend: london.wtm.com, 26 - 28 NOV: PCOA Conference; Gold Coast Convention and Exhibition Centre; details here: www.pco.asn.au, 3 - 9 DEC: Dreamtime 2017; Brisbane, Queensland; details here: tradeevents.australia.com, 20 -21 FEB: AIME 2018; Melbourne Convention and Exhibition Centre; visit: www.aime.com.au, 7 - 11 MAR: ITB Berlin; Messe Berlin ExpoCenter City; for details see: www.itb-berlin.de.
---
Thu 05 Oct 17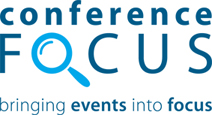 WITH Director of Conference Focus, Max Turpin - As an external service provider, being invited to a client's internal meeting to discuss strategic, event-related business means a great deal.