---
Mon 07 Aug 17

CROWNE Plaza Hunter Valley will now allow guests to use smartphones to gain access to their hotel rooms.
---
Mon 07 Aug 17

BUSINESS Events Australia has appointed Simon Gidman as its new business events manager for the UK and Europe.
---
Mon 07 Aug 17

BUSINESS Events Sydney (BESydney) will aim to grow its position in the health sector with Tegan Cox to head the bureau's health bid team.
---
Mon 07 Aug 17

ADELAIDE has been named as host for the 2020 World Indigenous Peoples Conference on Education (WIPCE) at this year's event in Toronto.
---
Mon 07 Aug 17

THE New South Wales Government has put forward $6 million in rural and regional event funding as part of its new regional conferencing plan.
---
Thu 03 Aug 17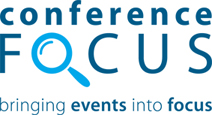 I ENJOY reading industry articles and learning new things - especially about the design and content side of meetings and ways to enhance and improve the effectiveness of events.
---
Thu 03 Aug 17

LOOKING for an intimate venue for your next event - Emirates is touting the benefits of the lounge area aboard its Airbus A380 superjumbos, which have just undergone a makeover.
---
Thu 03 Aug 17

MEETINGS & Events Australia (MEA) has announced a new regional membership category for those delivering event services outside the capital cities and major centres.
---
Thu 03 Aug 17

BUSINESS Events Victoria is about to host its annual Regional Victoria Business Exchange in Sydney, with the event taking place on Thu 17 Aug at the Ivy Sunroom in the city centre.
---
Thu 03 Aug 17

AVPARTNERS has announced the appointment of David Raymond as partner at Mercure Brisbane.