---
Thu 01 Jun 17

EARLY bird registration has opened for the 10th annual PCOA Conference and Exhibition, to be held on the Gold Coast.
---
Thu 01 Jun 17

CONVENTIONS and Incentives New Zealand's (CINZ) annual event MEETINGS has kicked off in Auckland.
---
Thu 01 Jun 17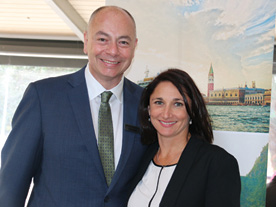 ULTRA-LUXURY cruise operator Silversea Cruises yesterday launched a concerted assault on the business events sector, with the debut of a dedicated brochure at a Sydney function.
---
Mon 29 May 17

MARRIOTT'S new design-led hotel brand Aloft has made its Australian debut in Perth.
---
Mon 29 May 17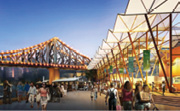 CONSTRUCTION of Brisbane's Howard Smith Wharves project has begun, paving the way for a new hotel and event venue on the city's riverfront.
---
Mon 29 May 17

THE Radisson Blu hotel group has announced it will shift to carbon-free meetings worldwide by the end of the year.
---
Mon 29 May 17

TOURISM Australia has unveiled a new website for Business Events Australia.
---
Mon 29 May 17

BUSINESS Events News will soon publish its popular Christmas Venue Guide, with opportunities available to highlight your property and its festive season offering to the events industry.
---
Mon 29 May 17

MELBOURNE will host the C2 international business innovation conference later this year, having lured the event away from Montreal for the first time since its inception.
---
Mon 29 May 17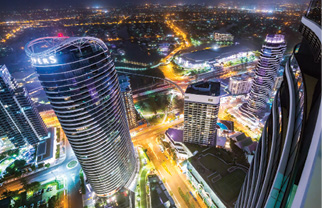 THE Gold Coast is already reaping the benefits of next year's Commonwealth Games, having secured $38 million worth of business events in the periods either side of the sports landmark.