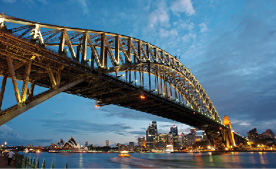 NSW secures startup festival
NEW South Wales has secured a local version of the San Francisco LAUNCH Festival for startups in 2018 and 2019, making it the first time the event has been held outside of the United States.
The above snippet is the first part of an article sent to subscribers in Business Events News issue from 24 Apr 17
CLICK HERE to download Business Events News from 24 Apr 17
Make a comment...
Established in 2012, Business Events News is Australia's leading travel events industry publication, and is sent as a free subscription to people across the industry as a PDF newsletter every weekday.

To sign up for a free subscription, click on the button at right.
Click here to see a sample issue of Business Events News.
Click here for more information on subscriptions.
Alternatively, you can search our site via the search box on the right hand side of the page, or find other content below.
Recent Business Events News articles
---
Show Business Events News items by month: