Wed 14 Feb 18
THE MICE sector will be out in force in Melbourne next week for the Asia-Pacific Incentives and Meetings Expo (AIME) at the Melbourne Convention and Exhibition Centre (MCEC).
---
Wed 14 Feb 18

THE Federal Government has created the Beyond Tourism 2020 Steering Committee on the future of the sector.
---
Wed 07 Feb 18

THE Exhibition and Event Association of Australasia (EEAA) has welcomed Australia's inclusion in the 20th Global Exhibition Barometer by The Global Association of the Exhibition Industry (UFI).
---
Wed 07 Feb 18

NOMINATION will close next Wed 14 February for the MEA Industry Awards.The gongs acknowledge the achievements of the MICE industry and showcase the outstanding work of individuals and businesses in Australia.
---
Thu 01 Feb 18
ETG Staging Connections has announced a rebrand of the organisation to the Encore Event Technologies brand.
---
Thu 01 Feb 18

THE Association of Australian Convention Bureaux (AACB) has unveiled its latest marketing intelligence which showed that in the 12 months to 30 Sep, the number of bids won by AACB's members dropped by 10%, compared to the previous year.
---
Mon 29 Jan 18

MARRIOTT International has announced plans to cut commissions paid to group and meetings intermediaries from 10% to 7% for all hotels in the US and Canada.
---
Thu 25 Jan 18

THE Adelaide Convention Centre has started 2018 with a new leader taking the reins following the promotion of Simon Burgess to general manager at the start of January.
---
Thu 25 Jan 18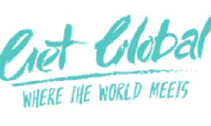 ORGANISERS of Get Global have announced a partnership with ICMI Speakers & Entertainers ahead of their event in July.
---
Mon 22 Jan 18

CONSTRUCTION work on the $205 million expansion of the Melbourne Convention & Exhibition Centre (MCEC) is on track for its scheduled opening in mid-2018.
---