---
Wed 14 Mar 18

WITH Andrew Klein, professional MC and presentation skills speaker and director of SPIKE Presentations - I took this photo the other day a minute before walking on stage to MC a conference.
---
Wed 07 Mar 18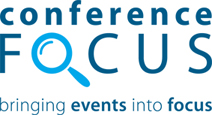 WITH Director of Conference Focus, Max Turpin - For someone like me, studying "engagement" can become fascinating.
---
Wed 07 Mar 18

WITH the hotel industry warming to the notion of robotics in order to reduce costs, the business events sector may well be the next cab off the rank to embrace the exciting new technology.
---
Wed 07 Mar 18

THE Gold Coast Convention and Exhibition Centre is set to host Retail Global from 23-25 May, an industry event that brings together hundreds of local and global retail experts.
---
Wed 07 Mar 18

THE Hong Kong Tourism Board (HKTB) has implemented a rewards program to attract more business events to the city.
---
Wed 07 Mar 18

THE NT Convention Bureau (NTCB) is offering famil programs to Darwin, Alice Springs and Uluru throughout the year in a bid to lure prospective event planners to the territory.
---
Wed 07 Mar 18

TASMANIA has landed a major contract win for 2020, signing on international transport body Interferry as the venue for its annual meeting.
---
Wed 07 Mar 18

BRISBANE has wasted no time in pushing its credentials as a premier destination for business events in 2018, scoring an impressive 15 event wins in the first two months of the year.
---
Wed 07 Mar 18

HOT on the heels of landing VidCon last week (BEN 28 Feb), the Melbourne Convention and Exhibition Centre (MCEC) has secured the Annual Magnify World Expo and Business Summit, the flagship event of the Victorian Government Digital Innovation Festival.
---
Wed 07 Mar 18

APPLICATIONS are now open for the upcoming This is Gold Coast Business Exchange event to be held 31 May to 02 Jun on the Gold Coast.