---
Thu 25 Jan 18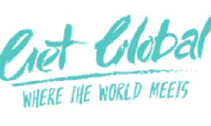 ORGANISERS of Get Global have announced a partnership with ICMI Speakers & Entertainers ahead of their event in July.
---
Mon 22 Jan 18

THE Tyrannosaurus Rex fraternity gathered in Portland, Maine, over the weekend to celebrate all things good about the vicious beast.
---
Mon 22 Jan 18

GEELONG is set to receive funding to construct the Geelong Convention and Exhibition Centre as part of the City Deal scheme.
---
Mon 22 Jan 18

THE latest arrival stats from the Australian Bureau of Statistics show 29,600 international visitors entered Australia in Nov for a conference or convention.
---
Mon 22 Jan 18

THE Darwin Convention Centre has appointed Julie Seldon and Ashleigh Rowe as business development executives.
---
Mon 22 Jan 18

MEETINGS & Events Aust (MEA) has launched a webinar program providing members with access to training each month.
---
Mon 22 Jan 18

CONSTRUCTION work on the $205 million expansion of the Melbourne Convention & Exhibition Centre (MCEC) is on track for its scheduled opening in mid-2018.
---
Thu 18 Jan 18

LOOKING for inspiration for your beverage offerings at an upcoming event.
---
Thu 18 Jan 18

THE Exhibition and Event Association of Australasia (EEAA) has called on next generation leaders to nominate for the Global Association of the Exhibition Industry's (UFI) special grant.
---
Thu 18 Jan 18

HUNDREDS of thousands of dollars will be provided to regional events as part of a plan by the Qld Government.