---
Share your celebrity moment with Travel Daily, Business Events News & Cruise Weekly and you could find yourself and a friend traversing Route 66 on a 16 day adventure from Chicago to Los Angeles including flights, courtesy of Cosmos.
Since inventing the budget tour 50 years ago, Cosmos has offered savvy, value-minded travelers the most affordable travel packages to the world's most captivating places.  With Cosmos, you'll enjoy a greater choice of activities, longer stays in key cities and all the benefits of group travel with plenty of free time to explore at your own pace.
HOW TO ENTER:
Email us either a photo or video of your 'celebrity moment' along with a short story of who it was with, where you met the celebrity and what happened.  At the end of the competition the most creative entry will win the prize of a trip for two to America.  Christian from Cosmos shared his favourite celebrity moment with us below…
Email your entries to cosmos@businesseventsnews.com.au.  Entries close Friday 14 September 2012.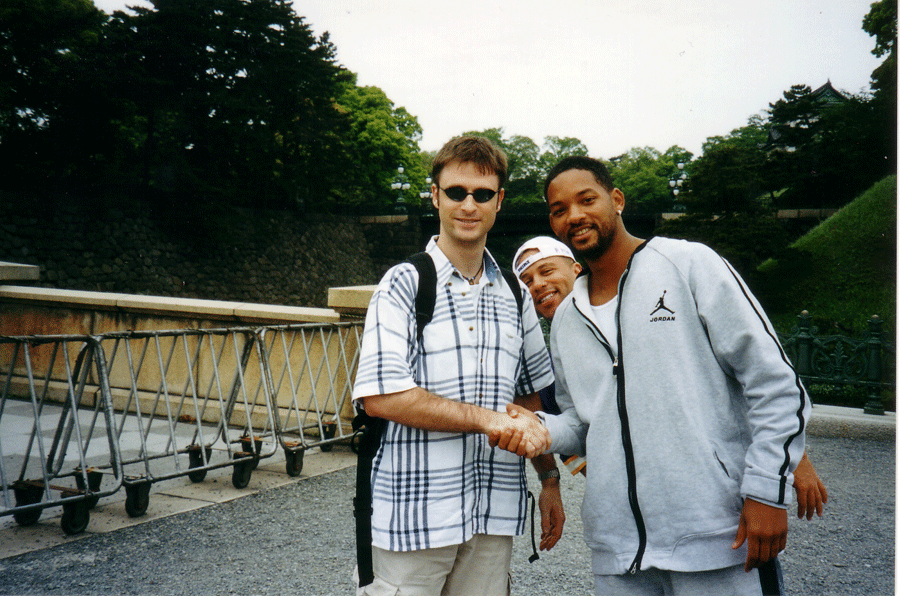 Left: Will Smith and Christian Schweitzer from Cosmos in Tokyo.  Will was there to promote his new boxing film 'Ali'.  I happened to be wandering around the Imperial Place when I spotted him, his wife and his 'photo bombing' friend.  We had a chat about boxing and Sydney, where he was due to fly next to promote his film.
THE PRIZE:
One prize winner and travel companion will be awarded the following:
• A 16 day Cosmos 'Route 66 Revisited' tour from Chicago to Los Angeles
• Return economy airfares plus taxes from major Australian gateway cities only (SYD, MEL, BNE, ADL, DRW, PER)
• Meals as specified within the itinerary
• Pre‐paid Gratuities to Tour Director and Driver
• Airport to hotel transfers on first and last day of itinerary only
• Sightseeing with Local Guides including visits of many attractions
• Full itinerary details are available on pages 54‐55 of the 2013 Cosmos North America brochure
• Total prize value up to $9,500 per couple
• Valid for travel on any departure date as listed in the 2013 brochure
Click here for terms and conditions of the competition.
Competition Entries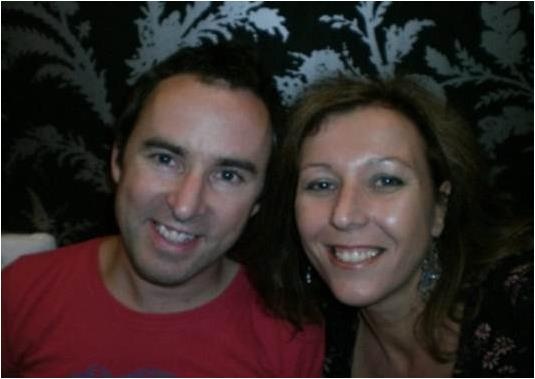 Here I am with Damien Leith backstage after his concert. I've meet him many times and he is a truly lovely person with an amazing voice!
---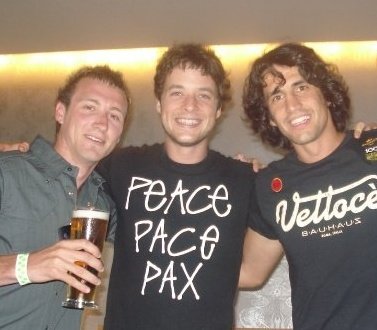 Hamish and Andy are superstars, and I was lucky enough to enjoy a beverage with the boys at a small bar in the West End of London. They were in London for the Caravan of Courage UK.
---
Travel Daily Breaking News! Rob Kirk sends Jack Black Broke! In December 2011 at Skycity Casino in Auckland, Australian resident, New Zealand raised Scotsman Rob Kirk of HWT Chatswood showed his silky smooth Poker Skills to the well known Actor Jack Black and sends him quivering to his room the night before his performance for...Click here for more details
---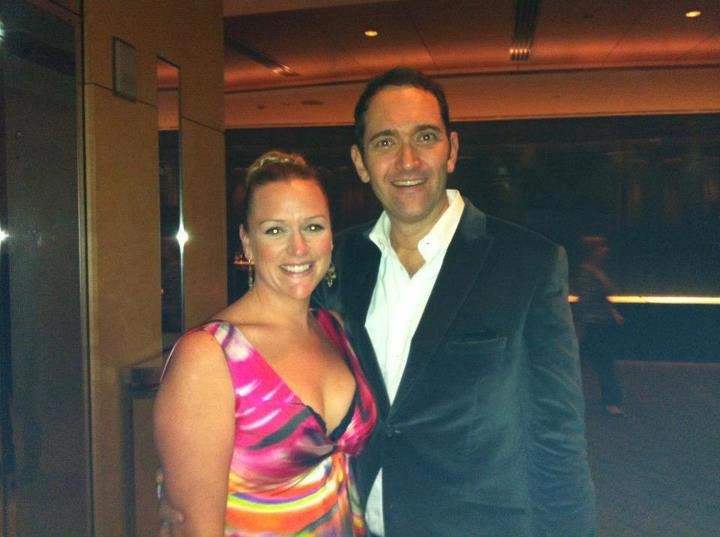 The attached picture is of crooner Darren Percival and me at the NTIA's last month. I bumped into him in the left lobby after he had entertained the masses. After we had a chat and I explained I was a fan despite not having a TV or watching 'The Voice' he asked to have his...Click here for more details
---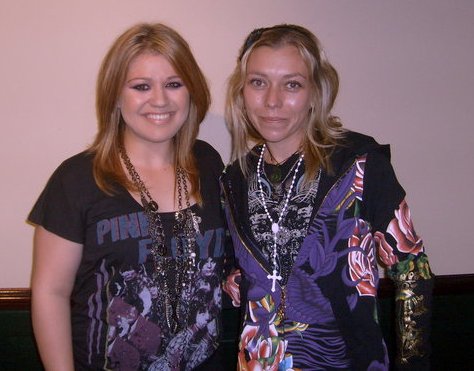 " A moment like this " – with an American World Idol "Thankful" for a picture, "Because of you" I smile "All I ever wanted" was to meet "Miss Independant" My dreams were "Stronger" – than i ever had intended On the road, on a Cosmos trip Ive met my american idol – now to...Click here for more details
---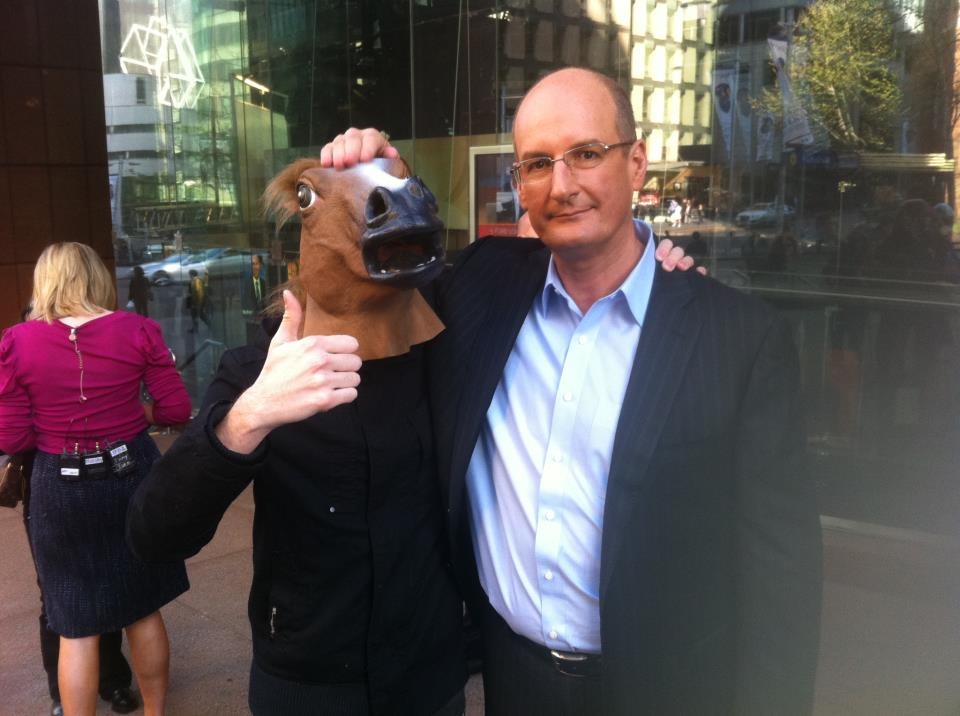 I was in Sydney with my girlfriend and I thought I'd give Kochie and Mel a visit at Sunrise Headquarters. I woke up in the morning, sprinted from my Darling Harbour hotel room, the salty-sea-winds rushing through my hair and the sounds of Monday morning commuters swiftly brushing past me and a horse-head mask held...Click here for more details
---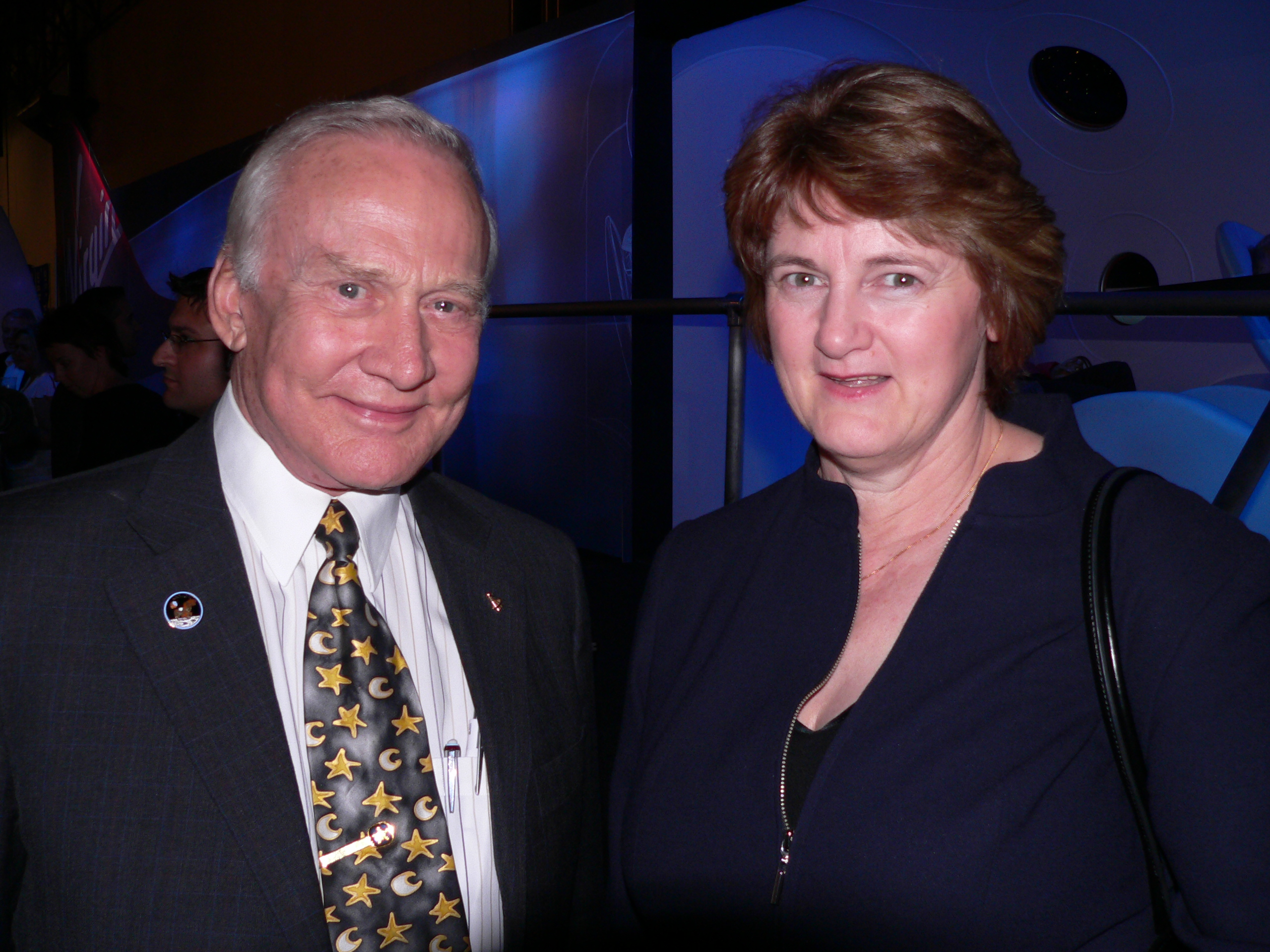 Maxeine McKeon from Harvey World Travel Erina is pictured here with the famous retired American astronaut "Buzz Aldrin" who was the second man to walk on the moon and the lunar module pilot of Apollo 11.  Star struck in so many ways!!!! Or should I say Moon Struck!!  What a legend to bump into at a function in New York City.
---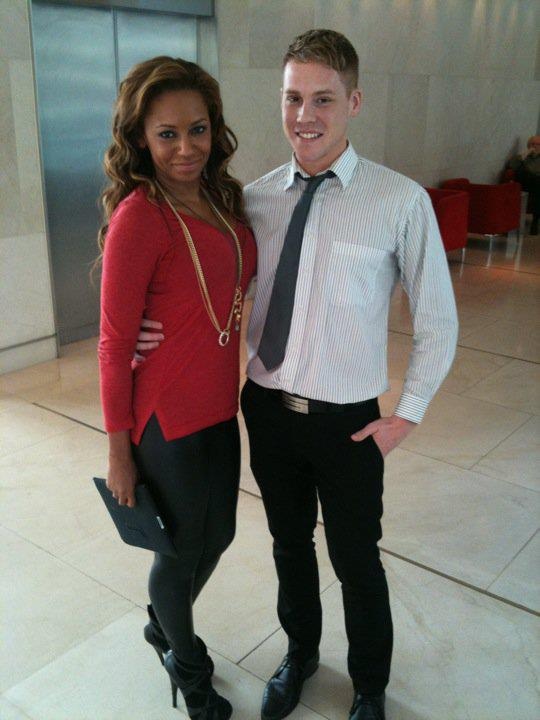 Whilst delivering a Conference at the Hilton in Sydney, I was very shocked for the elevator door to open and my teen idol Mel B from the Spice Girls walk out (this was pre X Factor days so I did not expect to bump into her in Oz). I was too shocked to approach her...Click here for more details
---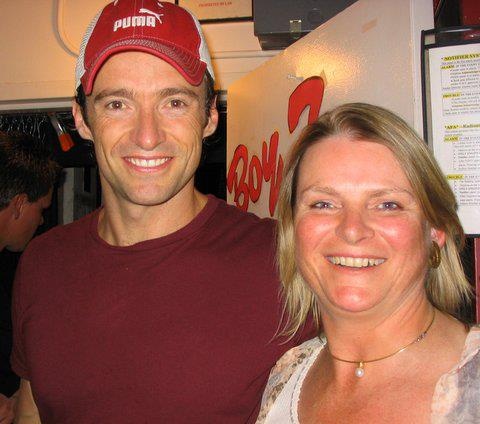 In 2004 I travelled 15500 miles across the United States and Canada, visiting every Major League Baseball park (30 in all) to see a game in each. Along the way we had special stopovers such as Graceland, New Orleans, Washington DC, Field of Dreams, Iowa and of course Broadway in NYC. Hugh Jackman was appearing...Click here for more details
---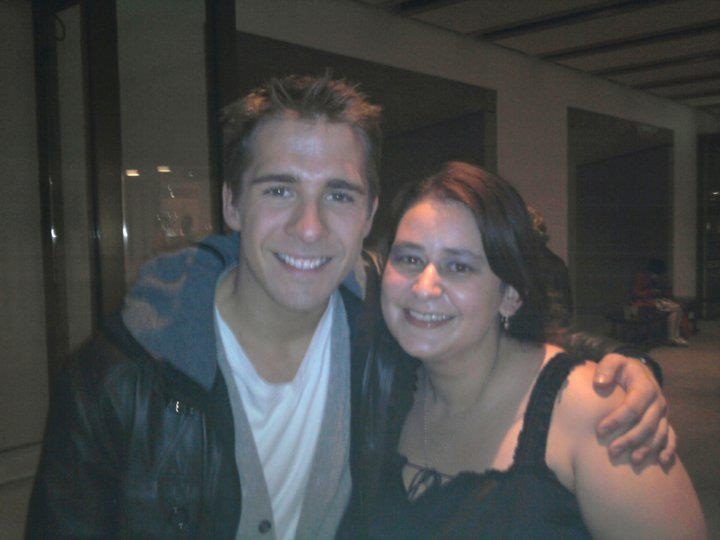 Hugh Sheridans tour, Newley Discovered at the Sydney Opera House
---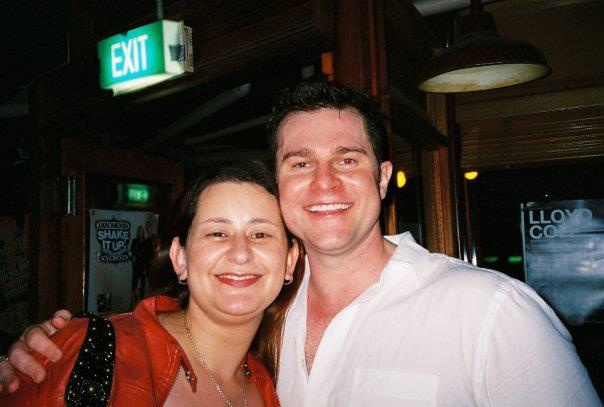 At a David Campbell concert at the Basement, Good Lovin CD Tour. The end of a long night HA!
---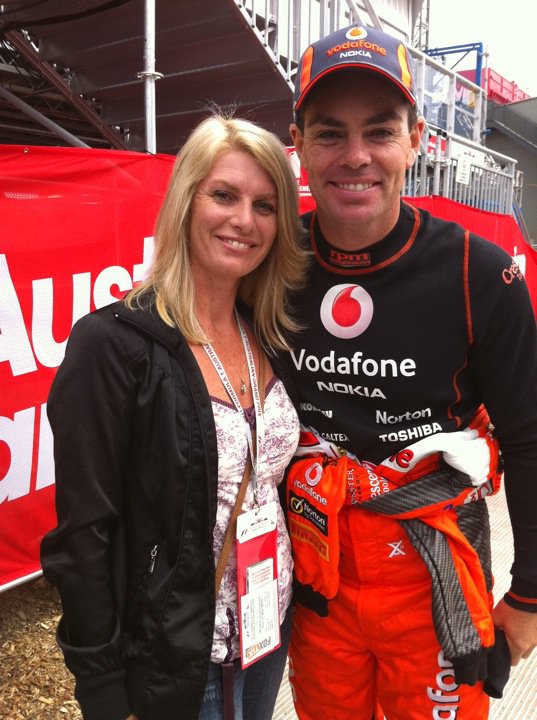 I was at the Grand Prix in Melbourne 2011 with a girlfriend and met Craig Lowndes – V8 Supercars
---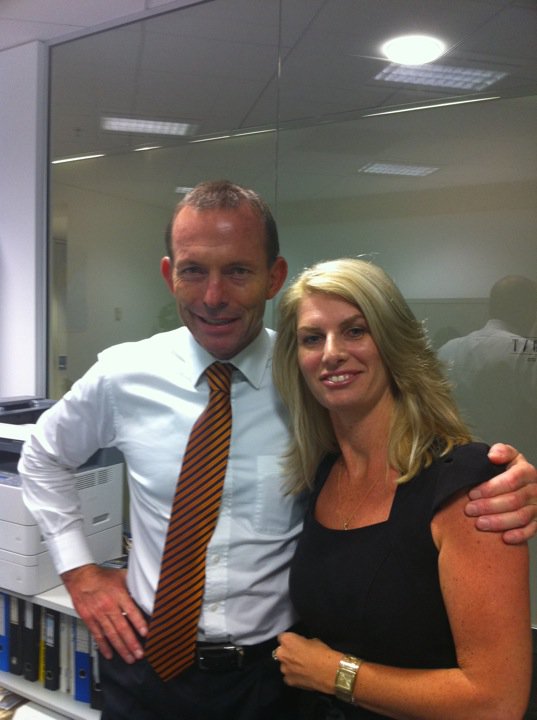 Tony Abbott was passing by our office when he dropped in and said hi this year
---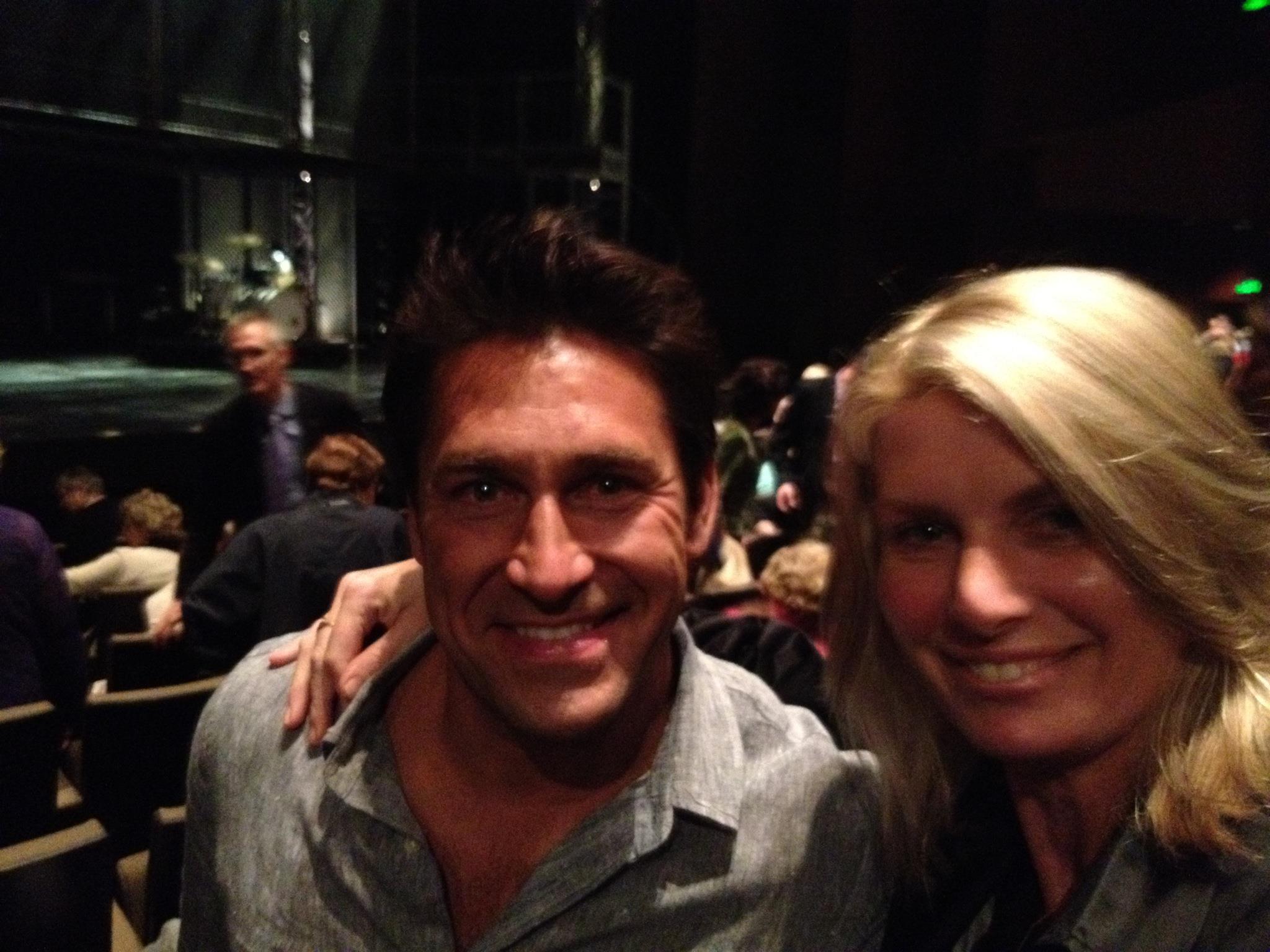 I met Jamie Durie last week whilst at Jersey Boys with my partner
---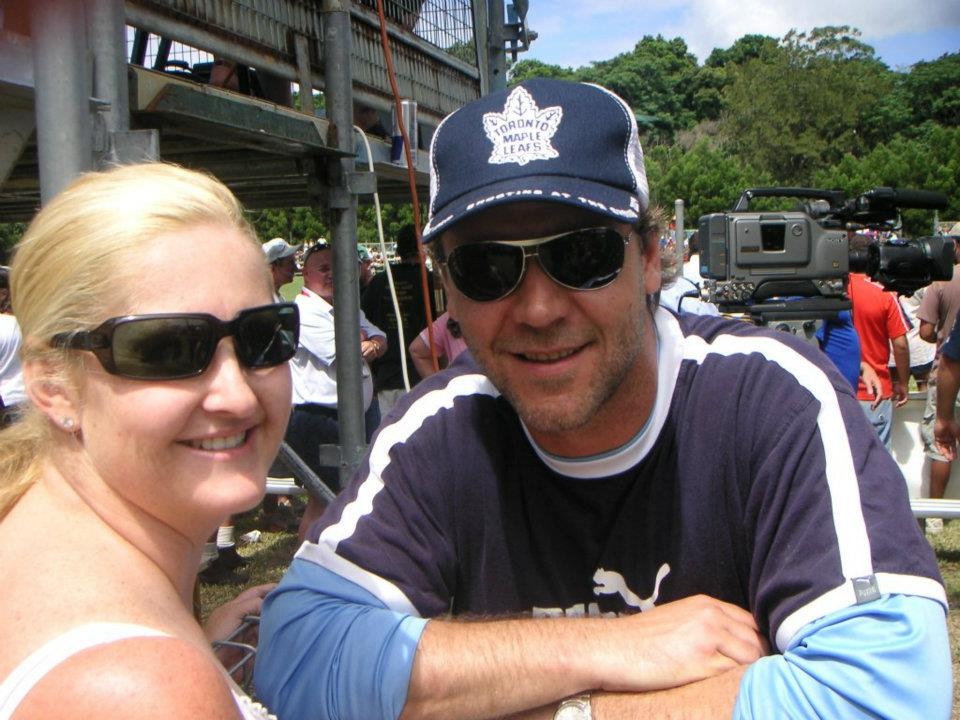 A pic of me and Russell Crowe chatting at the footy – near Russell's home at Nana Glen (Coffs Harbour).
---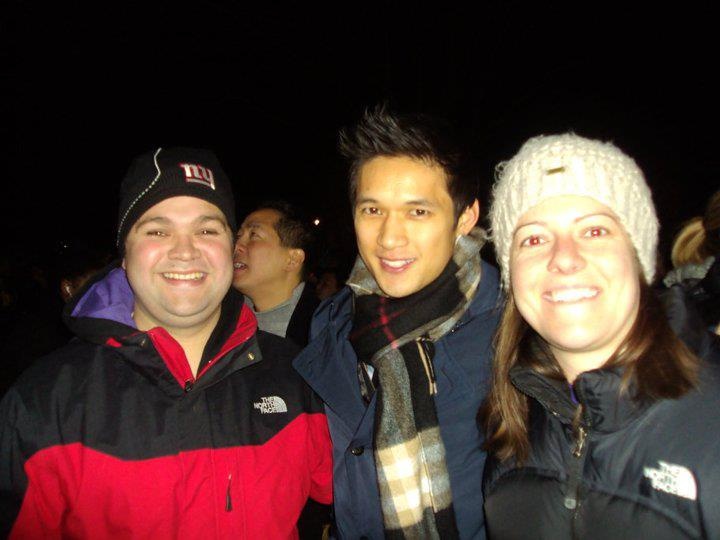 It was NYE 2011 and my partner (William Kaafi from Creative Holidays) and I were in New York City for the NYE celebrations during the time we were in New York William was saying that if he could meet any celebrity in the world it would be Lea Michele (Rachel Berry from Glee) he is...Click here for more details
---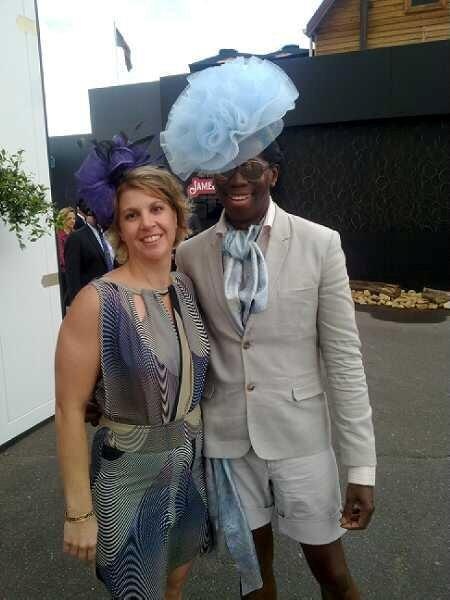 Miss J Alexander (America's Next Top Model runway coach) and myself enjoy a couple of bets and drinks at last year's Melbourne Cup. Very pleasant person but think the head piece out did mine.
---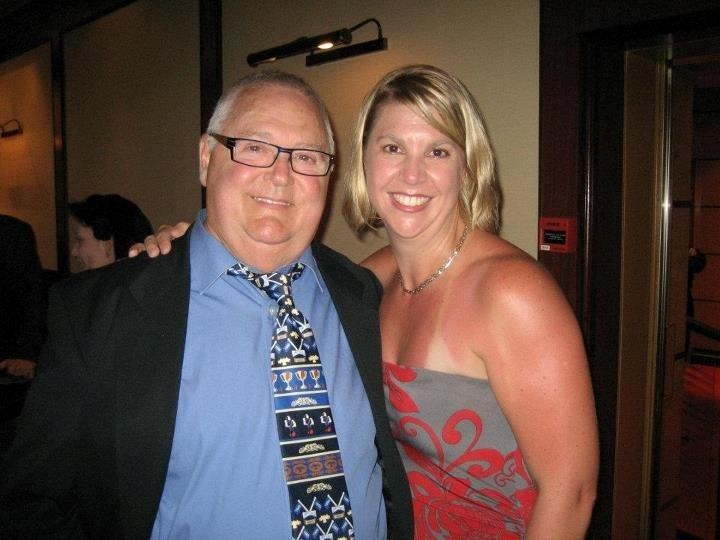 Ian Smith (Harold Bishop) on the Queen Mary 2 travelling from Darwin to Fremantle. His team beat us in one of the many trivia challenges.
---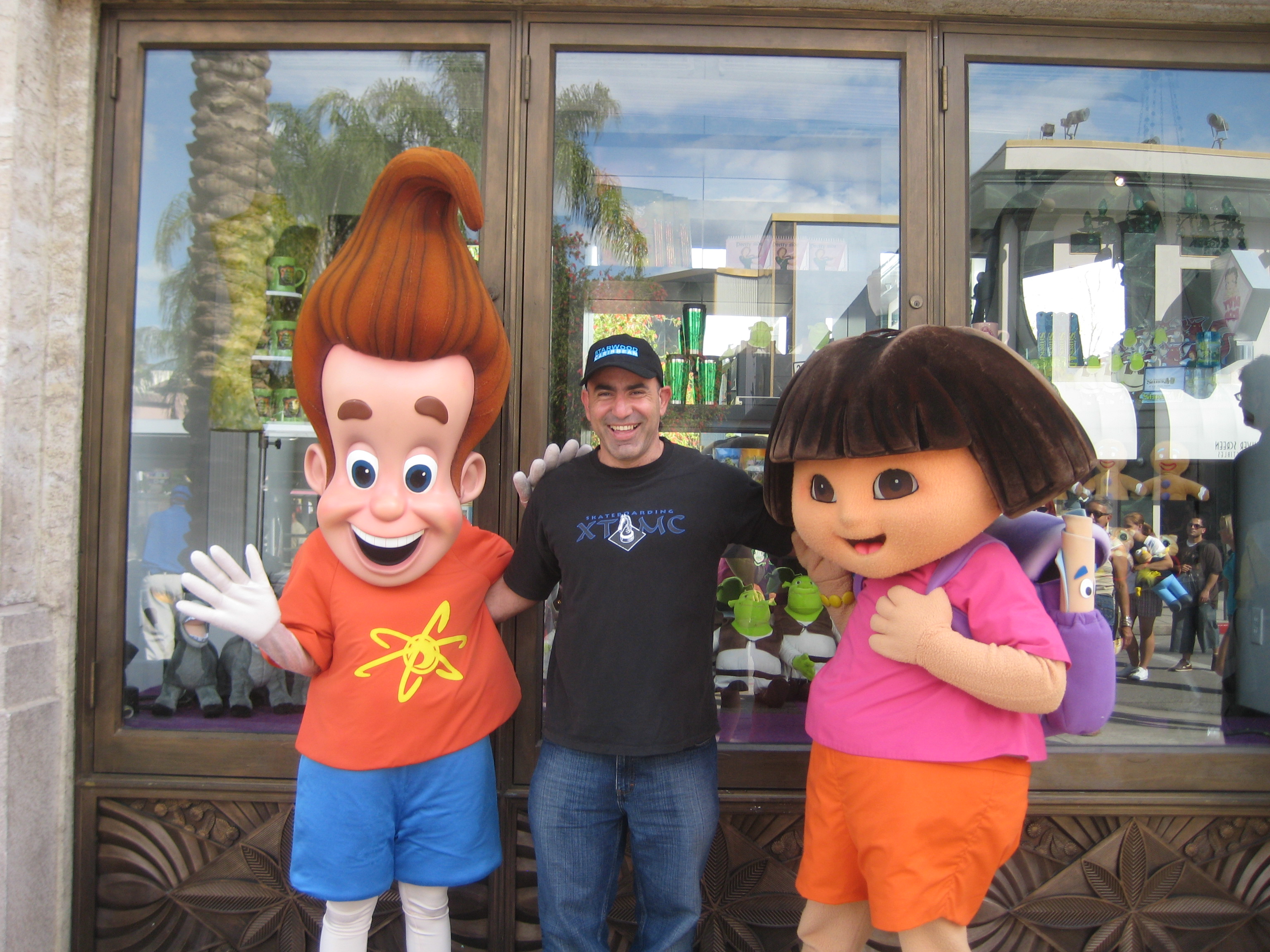 At Universal Orlando, on our honeymoon, met these two famous characters Dora the Explorer…Jimmy Neutron…had to get a photo with them.
---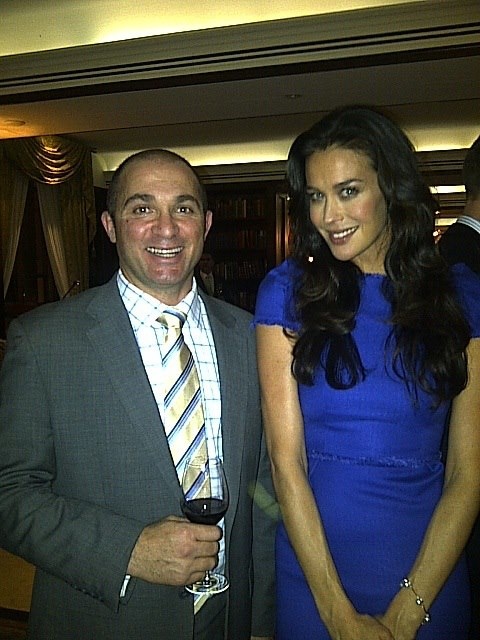 Spotted at a recent China Southern Airways launch is a very happy Damian Borg next to model Megan Gale.
---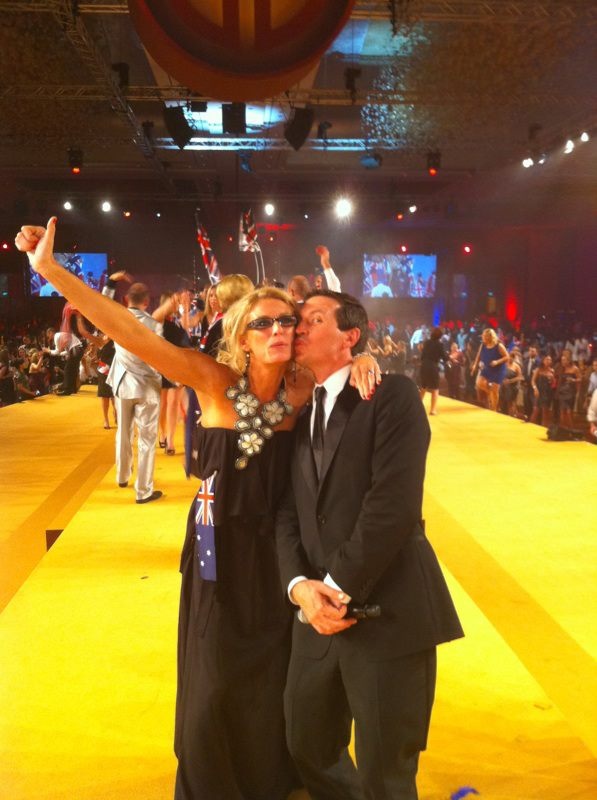 This is a photo of myself and Rove McMannus. He was recently the host at our gala awards dinner in Singapore earlier this month. I decided to run across the stage and ask for a kiss….and in the end he gave me a peck on the cheek.
---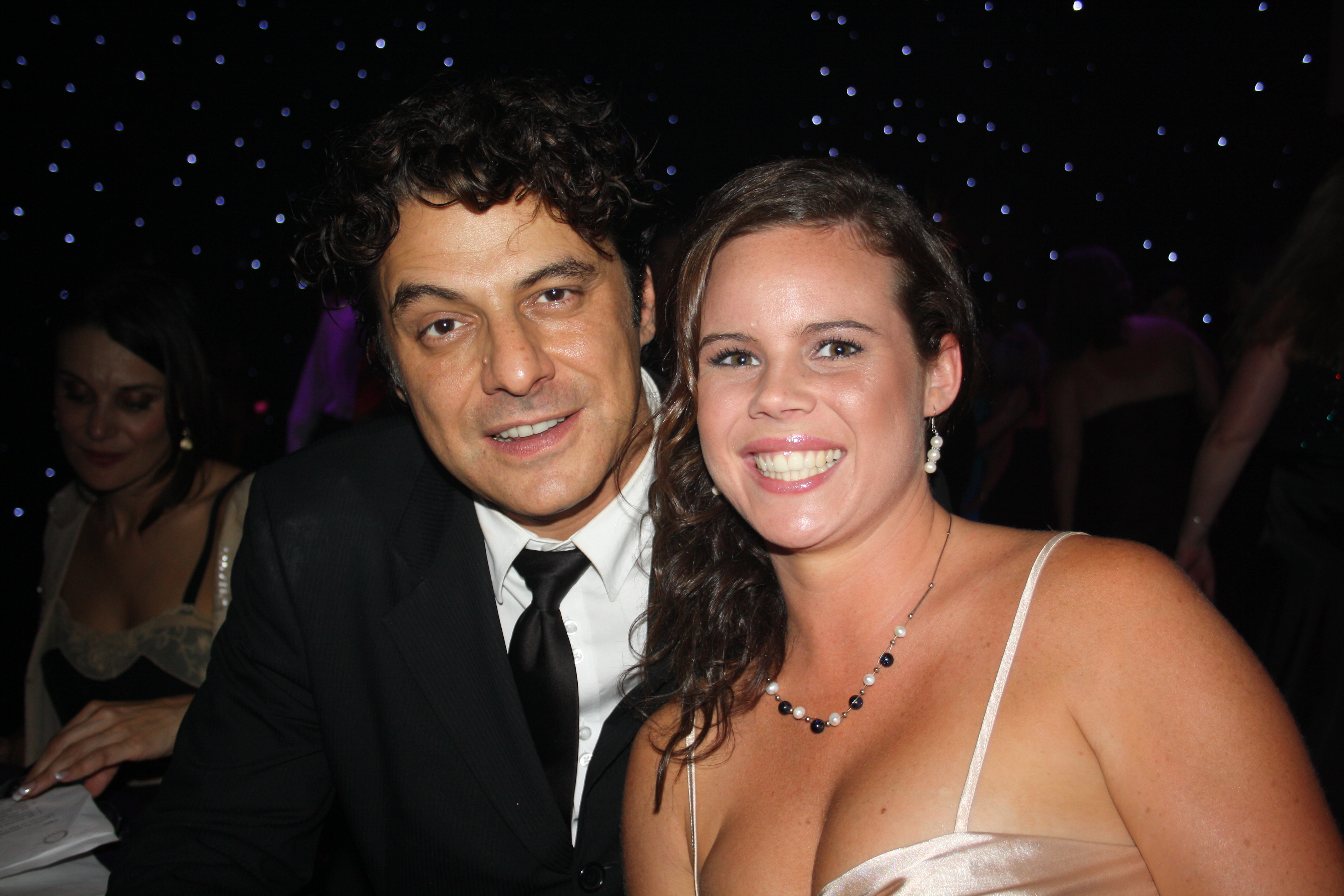 I had the pleasure to meet the 'Underbelly Bad Boy' himself, Vince Colosimo, at a gala event in Queensland in 2009.  Being from Tasmania, we are 'sheltered' here from the rich and famous, this was the first time I had ever met anyone famous, and I was soo excited as you can tell by the grin...Click here for more details
---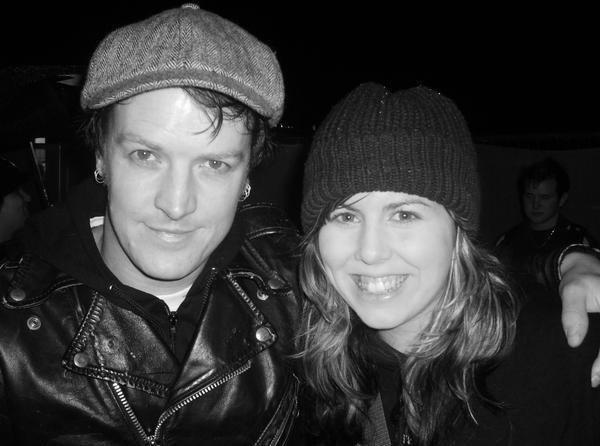 Not a huge celebrity but a local one. I met Chris Cheney from Aussie band The Living End. I had attended a music festival in Sydney and had been a massive fan of theirs for years! Without sounding like a stalker amongst my friends Chris Cheney is known as my music husband. We had just...Click here for more details
---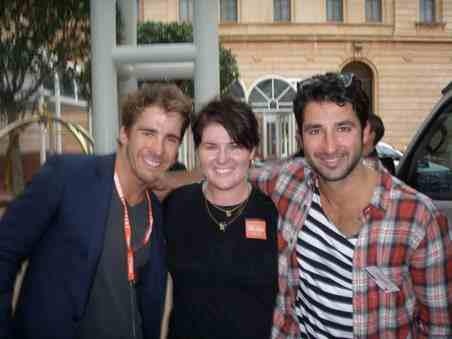 I met Hugh Sheridan & George Houvardas from Packed to the Rafters at the Clipsal 500 V8s last year in Adelaide; I was wet & covered in mud after the race. I told George my Mum loved him on Rafter's he said oh well maybe you should give me her number!! I just looked at...Click here for more details
---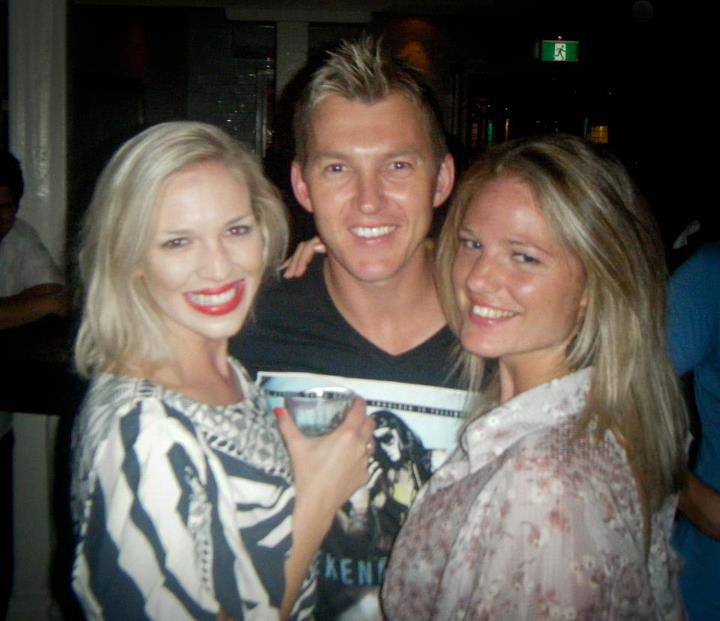 Brett Lee was fortunate enough to have the pleasure of meeting my best-friend Ellie and I over the summer, 2012 in Hobart, Tasmania! Looking at the photos the next day – I realized I had found my long-lost twin!! (I'm the girl on the right). Is it just me, or do we look oddly alike? Maybe...Click here for more details
---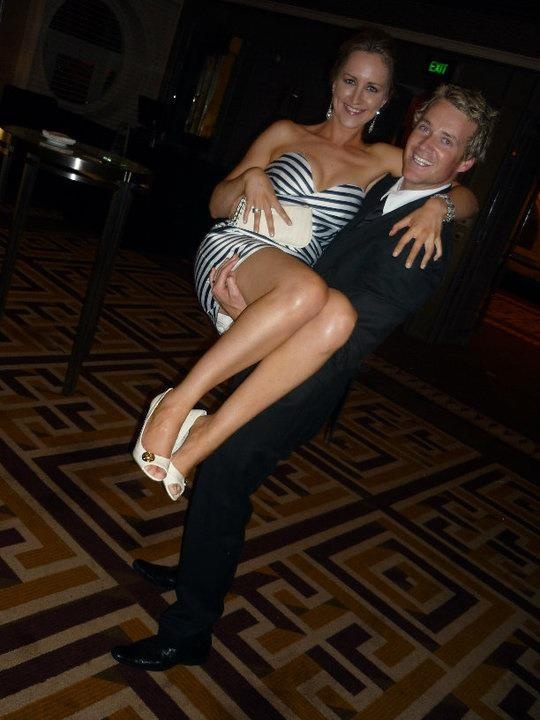 Attached are a couple of photos of my previous Employer, Jules Lund and myself at the AFTA Awards night in Sydney. Jules was the MC for the night and presented the Awards. I was a finalist in Rookie of the Year category and my employer was awarded the Best Travel Consultant within Australia. After the...Click here for more details
---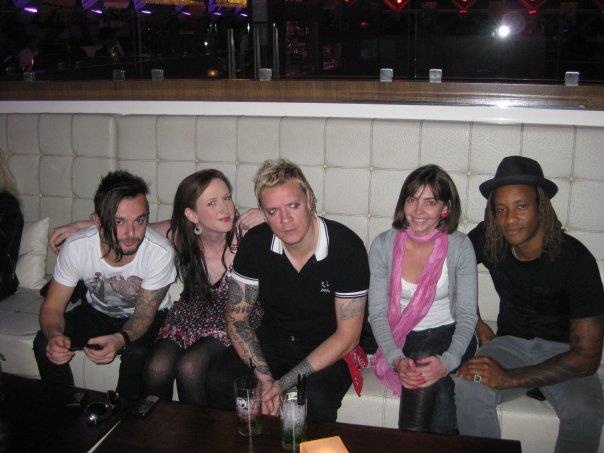 This is myself (long brown hair), my friend Jessie, and the massively successful electronic rock band The Prodigy!!! Jessie and I were in Moscow at the time, having a drink at the bar of the Ritz Carlton on Tverskaya when The Prodigy strolled on in. I approached them with "So..are you guys, like, famous or...Click here for more details
---
Note: This competition ran in July 2012 and entries have closed.